Earlier this year, we were approached by volunteers from a youth support organisation asking if we had any surplus topsoil for sale so they could establish a community allotments scheme and transform a patch of wasteland in Paignton.
A hefty 10-tonnes was required to kickstart their project, but the group from Community Interest Company So-Fly, had come to the right place, and when they told us more about their extremely valuable initiative, we really wanted to help.
So-Fly is a volunteer-led youth support organisation based in Paignton with the objective of helping young people overcome challenges and fulfil their potential and promoting intergenerational cohesion.
In April, after we delivered the topsoil from our emerging 53-home King's Orchard development in Stoke Gabriel, the So-Fly team was able to begin establishing the allotments on a patch of overgrown land adjoining Great Parks Community Centre as part of its Green Space project.
The logistics of the donation were arranged by King's Orchard's Site Manager Robbie Robbins and Build Manager Dave Smith.
The So-Fly team said that our donation of soil and offer to deliver it for free meant they didn't have to dip into £25,000 of funding from Big Lottery project, Ageing Well Torbay which it had earmarked for other important elements of the project including a shed and greenhouse.
Helen Allday, Allotments Coordinator at So-Fly, said: "We needed this huge amount of soil so we could make full use of the site and create some raised beds which can be used by our disabled volunteers, so Cavanna's donation has been a fantastic help.
"We will have some older people with a life time of gardening experience enjoying the allotments alongside young people who will be involved with documenting and helping to publicise our work on social media.
"Getting outside and doing something productive like gardening can really boost morale and bring about a sense of worth, and we are looking forward to getting started."
Usually surplus topsoil from our developments go to another of our developments where site won topsoil may be in short supply, or to another receptor site which can make use of it, so it's our pleasure that soil from our Stoke Gabriel scheme is being used to support this incredibly worthwhile community initiative.
The allotments project will build on So-Fly's intergenerational work and will bring people of all ages together, as well as enabling the organisation to continue its important work supporting some of the community's vulnerable or isolated members.
The team's plan is that the vegetables and fruit produced at the allotments will supply the Crafty Fox café and community hub.
So-Fly also provides a range of activities and services at the adjoining community centre with the aims of impacting positively on anti-social behaviour, preventing social isolation and promoting healthy living, so the allotments will be a vital resource in furthering these objectives.
Work at King's Orchard is underway and the sales office is expected to be open in the summer with the first homes ready to move into by the autumn. For enquiries phone, 01803 618678 or email, [email protected].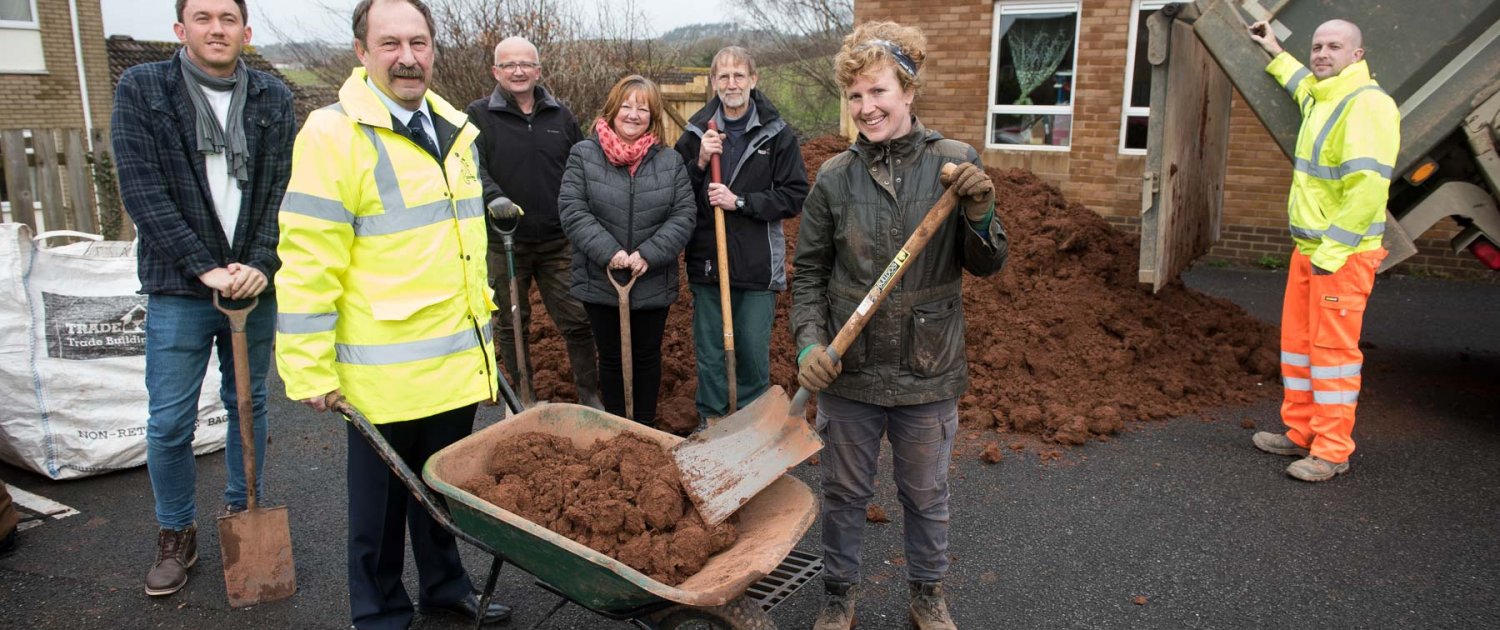 https://www.cavannahomes.co.uk/wp-content/uploads/2018/04/Cavanna_Soil_Donation_-1.jpg
1201
1800
Ellie Munro
https://www.cavannahomes.co.uk/wp-content/uploads/2018/12/cavanna-homes-logo.svg
Ellie Munro
2018-04-25 10:53:00
2018-06-28 09:14:15
When we were asked if we had a spare 10-tonnes of topsoil to kickstart a community allotments scheme, we were happy to help…