Looking for some inspiration? Join our interior designer for some tips and tricks
In the last few weeks, most of us have probably spent more time than ever before in our own homes; working from home, teaching our children at home or just relaxing at home to remain safe.  With little warning we've assembled makeshift offices and classrooms and done our best to create indoor and outdoor space for children to play – or just to get away from it all and forget about the worries of the world.
Whatever your situation, we suspect you might now be looking for inspiration to make your home more "user-friendly" or you might want some great design tips and tricks to freshen-up those four walls and get your house ready for sale at some time in the future.
That's why we're teaming-up with one of our specialist interior designers Richard Ornelas from Abode Interiors to bring you a series of blogs with professional advice on giving your house a mini-makeover.
We've been building new homes in the beautiful South West of England for nearly 100 years and we love seeing our work come to fruition with the decoration and furnishing of our show homes. As you can imagine, there have been many styles and trends over the decades!  We know that many visitors to our show homes come along, not always with a view to buying a new Cavanna home, but to check-out the interior design for inspiration for their own homes. Please join us for this special series of blogs and we hope to maybe see you in one of our show homes later this year.
Meet Richard Ornelas: Interior designer of new-build show homes and father of three.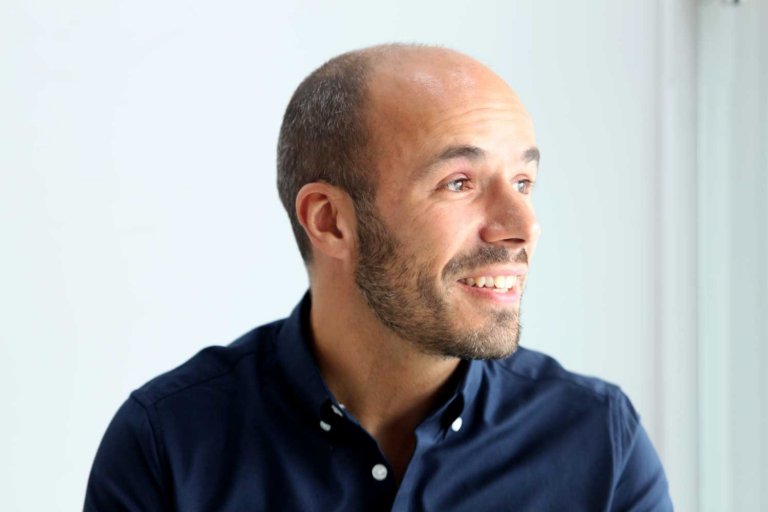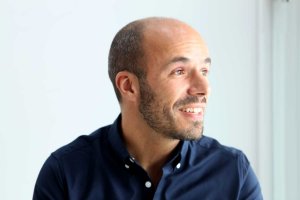 As a designer of new show home interiors, I have the luxury of starting work with a complete blank canvas. I visualise the type of family who'd love to live in that house and set to work with a mood board for each room that features the colour scheme, fabric samples, soft furnishings, furniture suggestions, light fittings and window dressings.  I take a lot of inspiration from Instagram, Pinterest and also from magazines and websites.
A few of my go to companies for inspiration include; Farrow & Ball, Little Green Paint Company, Designers Guild, Rockett St George, Colefax and Fowler, Style Sourcebook, Mulberry Home Fabrics & Upholstery, ArteWalls, Casamance, and Scion Fabrics.
However, as a family man with three young children (aged 12, 8 and 1 year old) and as someone who's currently working from home, I know that the reality of a DIY home makeover is not quite as simple!  We need to work around the furniture we already have and we need to find space for all the items, equipment and gear that are essential for us to function in our everyday lives.
Over this series of blog posts, I'll be giving you a mix of professional tips, combined with Dad DIY tricks, for freshening-up each room of your house; whether you want to create a better living space or whether you want to get your house ready for sale. 
STEP 1:  Creating your Mood Board
Every room redecoration or refresh should begin with a mood board.  Most people will choose to use a Pinterest account to compile or pin pictures of what they've found online, in a similar way to an old fashioned scrapbook.  Once you've started arranging your pictures, you'll see a theme emerging.
Keep updating your page and refining your choices and, soon enough, you'll have some great ideas with some links to where you can buy different items or how you can make your own soft furnishings.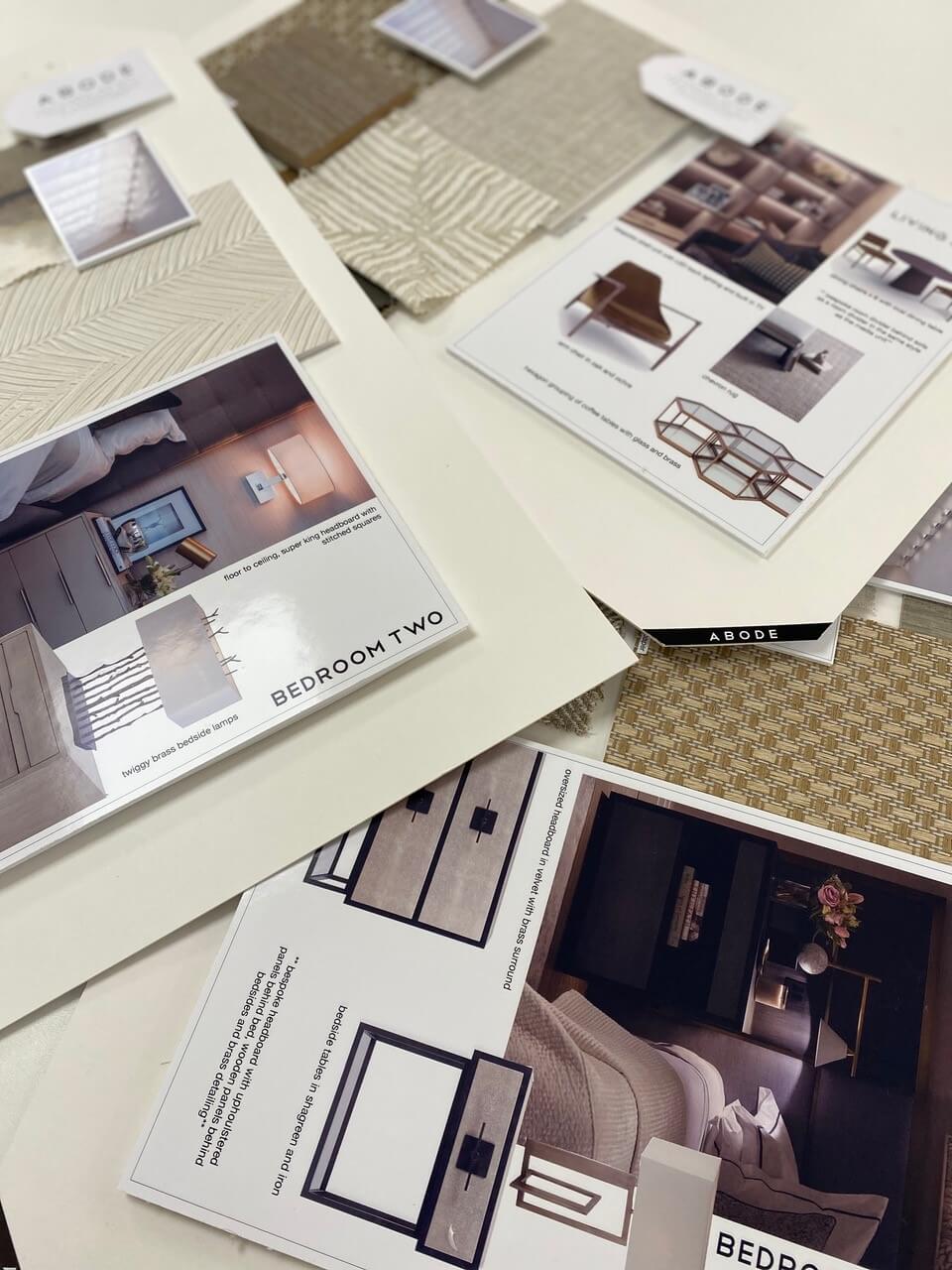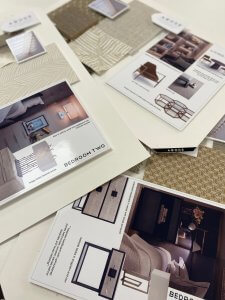 If you're working around existing furniture or features in your room like a fireplace, for example, then take pictures of them to include in your mood board. Personally, I love an eclectic mix of new and old in my own home, so my advice is to be bold with your ideas.  As well as the colour scheme, you will want to think about:
Flooring – will this be new or updated using a new rug
Wallpaper or paint – or both
Curtains or blinds – or both
Floor lamps, table lamps, lampshades
Cushions or other soft furnishings
Pictures or other wall hangings
Storage space
Professionally, I still like to present my mood boards to my clients as a traditional display board.  The display will include wallpaper samples, swatches of fabrics as well as colours and pictures or sketches of different layouts.  Textures are really important so order wallpaper and fabric samples online and make sure that they look and feel great.
Although many interior designers choose to produce photobooks of their designs, I still think that a traditional board works best and that's proven time and time again by the fact that my clients will go straight to the samples to get a feel for the texture in terms of assessing the quality and durability. 
So – this week, you need to start your mood board, whether it's pinning in Pinterest, pinning samples and cuttings on an actual pinboard or cutting and sticking your ideas in a scrapbook.
Share photos of your mood boards with us by tagging us in your pictures or sending them to use via Facebook Messenger or Instagram!
https://www.cavannahomes.co.uk/wp-content/uploads/2020/04/7.jpg
1280
960
Kathryn Teague
https://www.cavannahomes.co.uk/wp-content/uploads/2021/10/cavanna-homes-logo-web-copy.svg
Kathryn Teague
2020-04-16 10:22:11
2020-04-16 10:22:11
Looking for some inspiration? Join our interior designer for some tips and tricks