How to prepare your garden for the winter months
The autumn months offer just enough light and warmth to get outside and prepare your garden for the winter solstice. Most people think this consists of packing down your garden and putting it into hibernation, when in fact there are vegetables that can be planted, compost to be maintained and garden equipment that needs TLC.
Planting plan
In our Top Tips On Growing Your Own Vegetables blog, we recommended sowing cabbage seeds during the summer months ready to harvest in January or February to accompany a winter warmer meal. Delicious!
So now it's time to plan for your early spring harvest. There's plenty of tasty vegetables to sow during the autumn months including onions and shallots, peas and broad beans as well as winter salads. Make sure to check which vegetables can be grown outside and which need to be kept in a greenhouse. Keep an eye on the weather forecast too – vegetable plants will need covering with fleece if a hard frost threatens.
Spring blooms are extremely welcoming after a long, dark winter. So, in anticipation, plant bulbs such as daffodils, snowdrops or tulips ready for March onwards.



Tiptop compost
Cooler temperatures during the winter months could cause your compost heap to stop decomposing altogether.
Gardeners' World shared five steps to help you keep your compost heap ticking over so be sure to prepare in advance by sourcing insulation such as flattened cardboard or old carpet and ensuring compost bins have covers to avoid them getting overly wet.
The autumn clean
If you've decided not to plant winter vegetables, the autumn is a great time to remove everything from your greenhouse and give it a good sort out. The Royal Horticultural Society suggest cleaning your glass or plastic greenhouse will greatly improve the growing environment for plants and the removal of algae, moss and grime will control pests and diseases that threaten crops.
If you've got your garden tidying tools out, rake or sweep up any dead vegetation leftover from the summer too.


TLC for your garden equipment
Winter can be regarded as a 'down tools' season but it's the perfect time to give your garden equipment some tender loving care. Here are a few things you can do:
– Send your lawnmower for a service in preparation for the first spring cut.
– Sharpen shears and secateurs. If you don't know how to do this, you can send them away to be done professionally.
– Give your spades and forks a good wash, allow them to dry and oil any metal parts to avoid rust.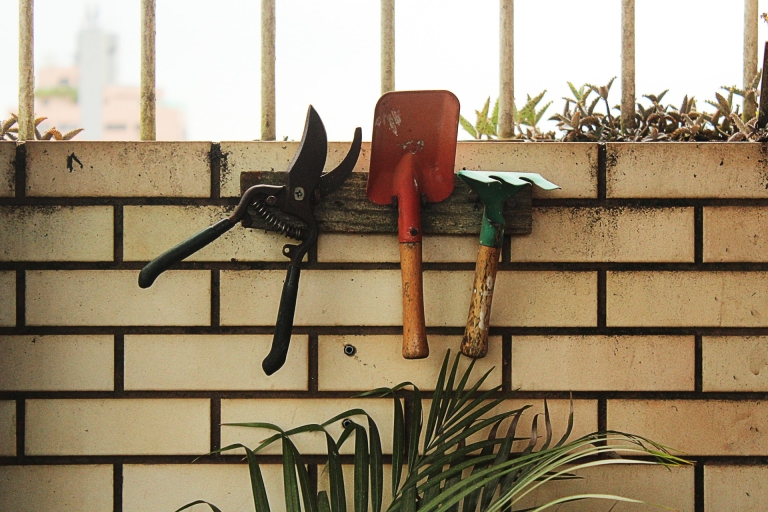 Outdoor lighting
Twinkly lights bring so much warmth and joy to dark mornings and evenings. Head to your nearest B&Q or garden centre and pick up a selection of outdoor lights to arrange and install in your garden. You don't need to wait until Christmas!
Here are a few places near our developments that you can pick up outdoor lights:
Homebase, Sowton Industrial Estate
St Bridget Nurseries, Clyst St Mary
Mole Valley Farmers, Cullompton
The Old Well  Garden Centre, Cullompton
Mole Valley Farmers, Holsworthy
 For more information on any of our forthcoming homes, visit our development page to register your interest today.
Photo credits: Unsplash 
https://www.cavannahomes.co.uk/wp-content/uploads/2021/10/Garden-tools.jpg
1280
1920
Kathryn Teague
https://www.cavannahomes.co.uk/wp-content/uploads/2021/10/cavanna-homes-logo-web-copy.svg
Kathryn Teague
2021-11-01 16:51:16
2021-11-01 16:51:16
How to prepare your garden for the winter months