Friends Round For A … Christmas Party
We've all been looking forward to celebrating with friends again this festive season. If you're planning a Christmas party for your closest pals, here are some handy tips to keep your stress levels down and enjoyment levels up.
The food and drink plan
Prepare a dish in advance of your party such as a curry or a chilli con carne which benefits from being made ahead of time for fantastic flavour.
Serve these dishes with rice and a selection of sides such as poppadoms, naan bread and chutneys with the curry or homemade guacamole, soured cream and tortilla chips with the chilli. It's not hard to turn these dishes into vegetarian or vegan options to cater for all your friends or for added variety – here are some tasty recipes below for inspiration:
– BBC Good Food, Chilli Con Carne
– Jamie Oliver's Veggie Chilli
– Vegan vegetable curry recipe
Most guests are happy to bring along a dish or a drink to a party, so ask yours to bring along their favourite festive tipple and offer to provide chilled bubbly or warming mulled wine for when they arrive!



Decoration
If you're hosting a Christmas get-together then you will most likely have your Christmas decorations up already! So, turn your attention to dressing your dining table or serving area.
Most supermarkets have an array of seasonal napkins to choose from which you can fold and display beautifully in polished glasses. One of our Christmas tips is to shine your silverware using a baking soda and salt bath to help them sparkle. Add candles on the table and in your living room too for comfort and cosiness.
If you're planning a sit-down meal with your guests, design pretty place name cards and put them next to a small gift such as some Christmas chocolates, a tree decoration or homemade crackers.


Entertainment
Put together a playlist for your party and include all the classic Christmas tunes. Make sure to get the music on ahead of your guests arriving to set the mood and festive atmosphere.
You might want to arrange a Secret Santa with all your friends and perhaps add a spin on it and suggest that everyone goes hunting in local charity shops to find the most practical gift or something that sums up your friendship for no more than £5 -£10! It'd be great fun to see if everyone can guess who bought their gift and it might inspire conversation and stories from old times.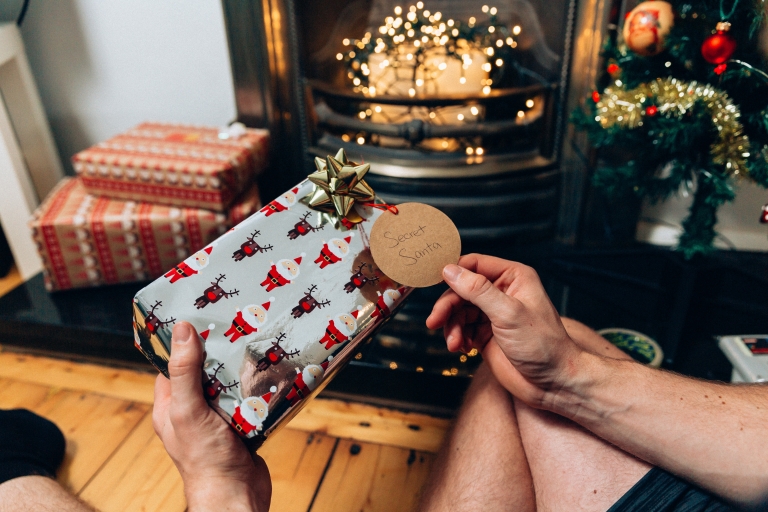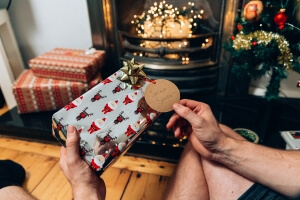 So, there you have it, a few simple tips, recipe ideas and decoration inspiration for a stress-free and fun Christmas gathering in your beautiful Cavanna home. If you're dreaming of Christmas 2022 in a stylish new home visit our website to see the range of beautiful new homes coming soon. Who knows, you could be hosting a festive soirée in your dream home next year!
https://www.cavannahomes.co.uk/wp-content/uploads/2021/12/Lifestyle-3.jpg
2251
2251
Kathryn Teague
https://www.cavannahomes.co.uk/wp-content/uploads/2021/10/cavanna-homes-logo-web-copy.svg
Kathryn Teague
2021-12-09 11:50:30
2021-12-09 11:50:30
Friends Round For A … Christmas Party