How to Create the Ultimate Outdoor Seating Area this Summer, with specialist tips from our Show Home Stylist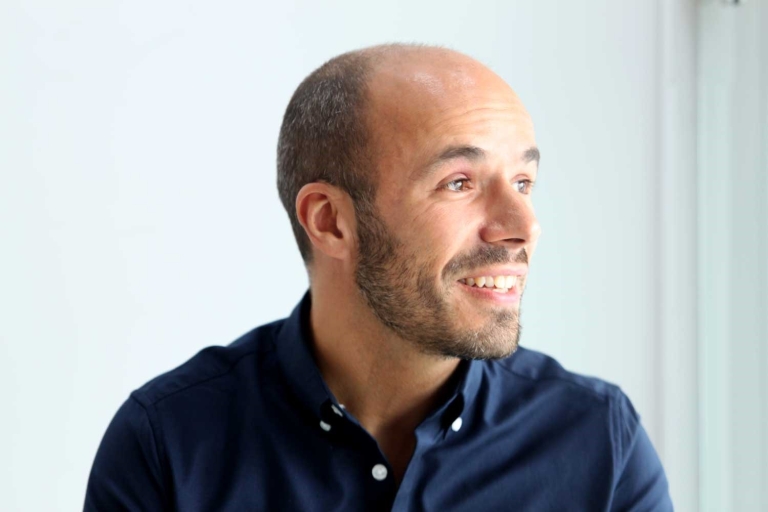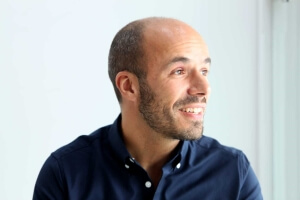 In need of some design inspiration for your garden this summer? With many of us looking to make the most of the warmer weather in our outdoor spaces, a little revamp to your garden seating area may be just the answer to enhance your al fresco living experience.
We caught up with our Show Home Stylist, Richard Ornelas from Abode Interiors to find out his top tips for creating and perfecting the ultimate outdoor haven.
Choosing your colour scheme
When planning how you'd like your outdoor area to look, colour palettes act as a great starting point, providing inspiration for the overall concept, and some direction in the mood and atmosphere you're seeking to achieve – be it contemporary or vintage, serene or zestful. If you're not sure where to start, Pinterest is a fantastic tool for sparking some creativity, and exploring different styles and designs you may not have considered.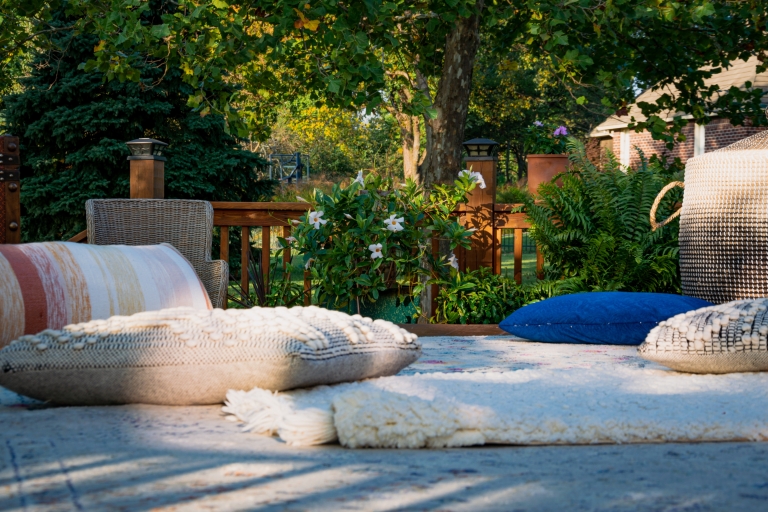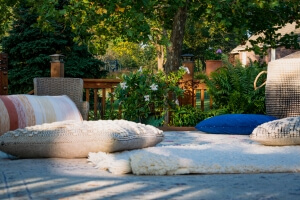 For Richard, creating an outdoor sanctuary which evokes a sense of tranquillity and relaxation relies on particular tones and careful colour selection. He explains: "Intrinsically as humans we are drawn to the outdoors, as being back with nature brings a natural sense of calm. This can be seen with interiors over the last couple of years; green being very predominant, greenery and plants becoming a large part of interior schemes. Not being able to go out has pushed us to bring the outside in. I guess the obvious answer would be soft greens and blues, but other earthy tones such as terracotta's and ochres can also bring a sense of tranquillity and edge to a garden design."

A distinct colour scheme also brings an element of cohesiveness and flow to the design. Seeing your garden as an extension to your kitchen, dining room or living room allows you to carry through the colour palette from the room you exit, making your room or garden appear and feel bigger.
Richard adds: "Running the colour scheme from inside to outside can break down the barrier of where the house ends and garden starts and fool the eye into thinking it's one space. Things like running the same floor finish from your house into the garden or even wall paint can really bring this effect."
Creating structure
Ever considered how a divider, partition or trellis can be used in the garden to create distinct 'rooms' from one single open space, which can be utilised for different purposes? Richard has some top tips:
"Traditionally gardens and outdoor spaces are defined by how they're planted but bringing design queues from inside into the outside can also work. Using room dividers or partitions can create different areas in your outdoor space and flexibility. The current fashion for living walls inside are also very fashionable outdoors, which can also create a different space if you were to run it up a section of wall."
Canopies, pergolas and shade sails are perfect for suspending over a cosy Rattan sofa or wooden dining furniture by creating some shelter and shade for socialising, dining and relaxing, particularly in sunny gardens. Head down to your local B&Q or visit Robert Dyas online for some great budget-friendly options, or you could opt for a mid-range, wooden pergola. If you're looking for more of an investment piece however, Wayfair and Whitestores have some fantastic canopies and pergolas which will bring some sophisticated style to your outdoor space.

Accessorising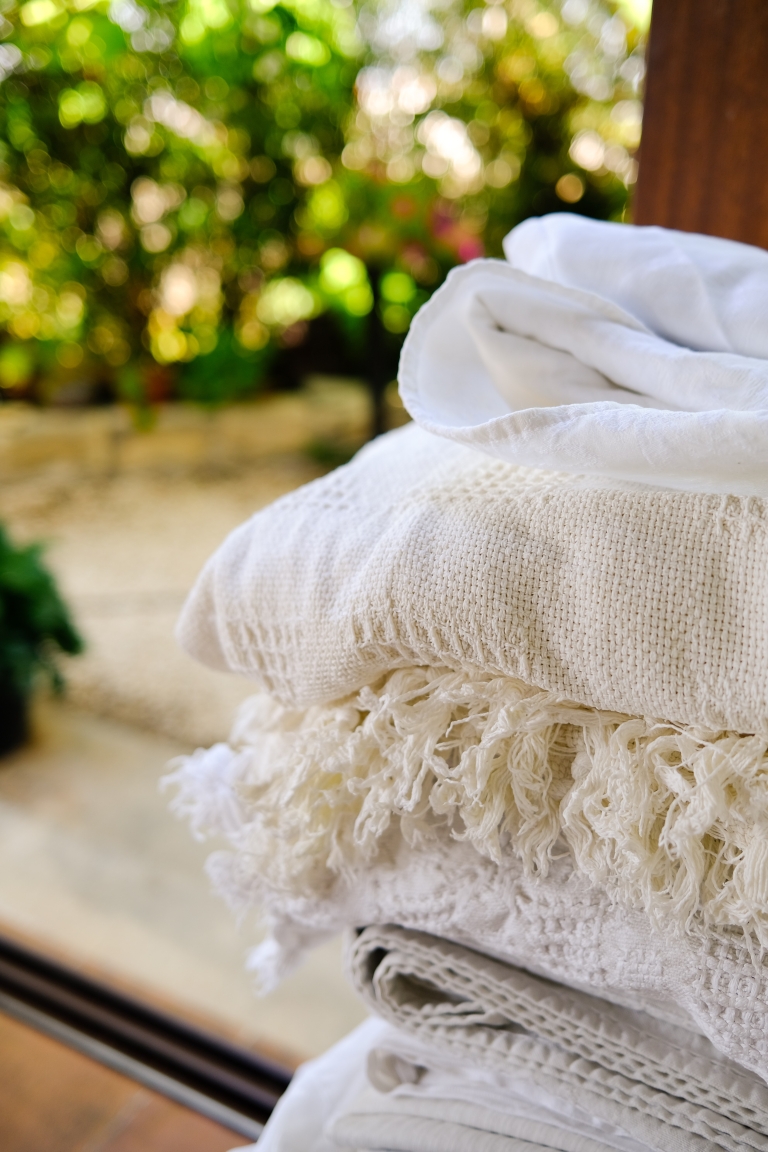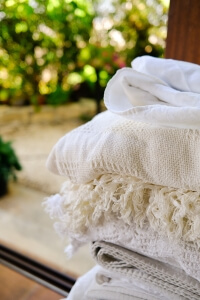 Decorating your garden seating area is essential to creating a comfortable outdoor retreat, rich in character and warmth, by bringing elements of the indoors to the outdoors. Marry your accessories to the colour scheme and mood by finding complementary textures, patterns, styles and lighting.
Richard says: "Texture and lighting are also key. The array of fabrics which can withstand the elements is vast now. Textured cushions, faux fur throws, can all be found for the outdoors and never fail to help present an inviting space. Lighting is great for creating different zones, simply circling a line of Festoon lightbulbs around a pergola to highlight a dining or chill out space, and who could resist the draw of the glow of a firepit? There are loads of user-friendly gas-powered ones on the market so you don't have to get covered in charcoal!"
Outdoor rugs are an additional way to introduce pattern and texture to your design scheme, and help to create a 'living space', or outdoor living room. Dunelm, Amazon and IKEA have some great options at a range of price points, depending on your budget. Woven hanging planters also remain very on-trend, and can even be a DIY activity for craft-lovers and the green-fingered alike – why not hang them over the corner of your canopy, pergola or partition.
Inspired to give your outdoor seating area a makeover this summer? Tag us in your photos on Instagram and Facebook, and we'll share our favourite designs on our stories – we look forward to seeing them!
Photo credits: Unsplash
https://www.cavannahomes.co.uk/wp-content/uploads/2022/07/sonnie-hiles-iANAdaNu7mg-unsplash-scaled.jpg
2560
1706
Lara Newman
https://www.cavannahomes.co.uk/wp-content/uploads/2021/10/cavanna-homes-logo-web-copy.svg
Lara Newman
2022-07-06 10:31:32
2022-07-06 10:31:32
How to Create the Ultimate Outdoor Seating Area this Summer, with specialist tips from our Show Home Stylist