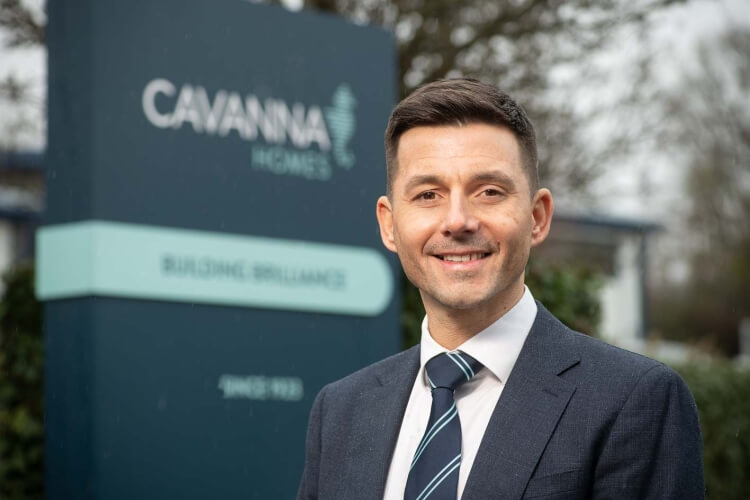 Boost for new affordable homes in Dorset after Government policy shift
Our plans to build 140 new homes in Dorset, more than a third of them affordable, could finally get underway following the Government's change of policy on tough environmental restrictions.
Levelling-Up Secretary Michael Gove and Prime Minister Rishi Sunak announced the Government will relax the nutrient neutrality regulations which have prevented housebuilders across the UK from proceeding with more than 100,000 new builds.
Following the announcement, we will be prioritising our Warmwell Rise development at Crossways, east of Dorchester, which already has planning permission for 140 two-to-four-bedroom properties.
The scheme should see 35% of the properties marked as affordable for local people, in an area with a desperate shortage of new homes, against a background of growing demand. Latest figures from Local Authority Housing Statistics show 3,100 people on Dorset's housing waiting list in 2022.
Under the rules, imposed since 2017, house-builders were ordered to offset the impact of nutrients like phosphates and nitrates from new homes entering watercourses, causing a build-up of algae and damaging aquatic life. In practice, however, the stringent regulations forced developers to abandon housing projects because they were no longer financially viable.
The change of policy has been widely welcomed by housebuilders and would-be house-buyers as a way of unlocking stalled housing developments, particularly in rural areas, helping to meet Government house-building targets to ease the housing crisis.
Grayham Tucker, Group Managing Director, said: "We should have been handing over the keys to new homebuyers at Warmwell Rise this year. Building work should have started in May 2022. Instead, the whole project had to be mothballed because of the nutrient neutrality rules.  Now, at last, it looks as if we will be able to proceed, meeting the demand for affordable, sustainable homes in an area where they are desperately needed.
"Cavanna Homes has always had a commitment to sustainable development right throughout our 100 years as a Westcountry-based company.
"Caring about the place we live and work is essential to us. We always seek to improve nature and biodiversity while driving down waste and building in the most sustainable and environmentally friendly way, creating homes that are cost-effective to run, and to meet exacting environmental standards."
In a July report to Dorset Council, Housing Portfolio Holder Cllr Jane Somper reported: "In the financial year 2022/23, we had 3,996 households approach us as being homeless, or at risk of homelessness. This is 600 more than the previous year. We are receiving up to 400 new applicants per month for the Housing Register, with a range of needs being presented, as well as homelessness."
https://www.cavannahomes.co.uk/wp-content/uploads/2023/09/Grayham-Tucker-Group-Managing-Director-of-Cavanna-Homes.jpg
945
1417
Kathryn Teague
https://www.cavannahomes.co.uk/wp-content/uploads/2023/01/Cavanna-100-years-white-logo.png
Kathryn Teague
2023-09-04 11:25:32
2023-09-04 11:27:27
Boost for new affordable homes in Dorset after Government policy shift