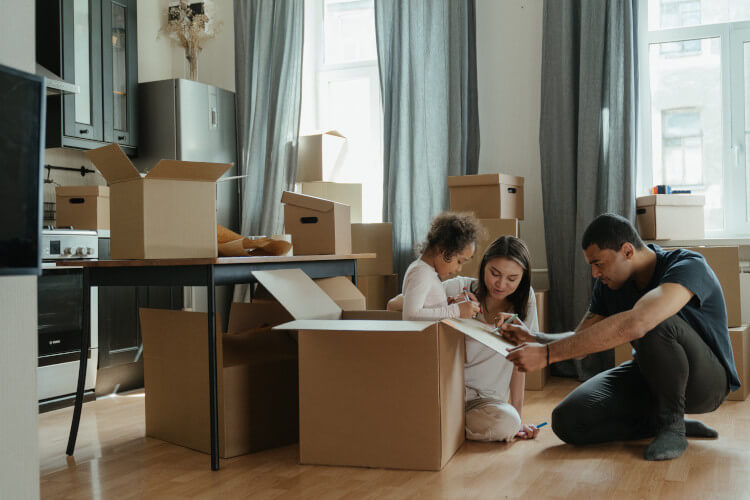 Moving house can be a difficult time for some. With documentation to be completed, boxes to be packed and then unpacked, it can be overwhelming especially when moving for the first time.
Here at Cavanna Homes, we have compiled a checklist for moving home so you can leave all your moving worries behind, making sure you tackle everything that needs to be done one confident step at a time.
Contents:
Confirm the date of your move ✓
Firstly, confirm your notice period and consult with your estate agent.
Pick a date that works best for you to move in on – depending on if you are renting or buying, they may be flexible.
For renters: notice period
Give your current landlord notice of when you are moving in if you are renting – this could mean coinciding the moving date with the end of your tenancy agreement.
Make sure to agree on a date fast – especially if you are going from renting to buying as you could end up paying for both your mortgage and rent at once!
Packing and clearing out ✓
Decide what to keep, what to donate and what to get rid of.
Label everything so you can get to the stuff you need quickly and insert everything in the right place once you have moved in.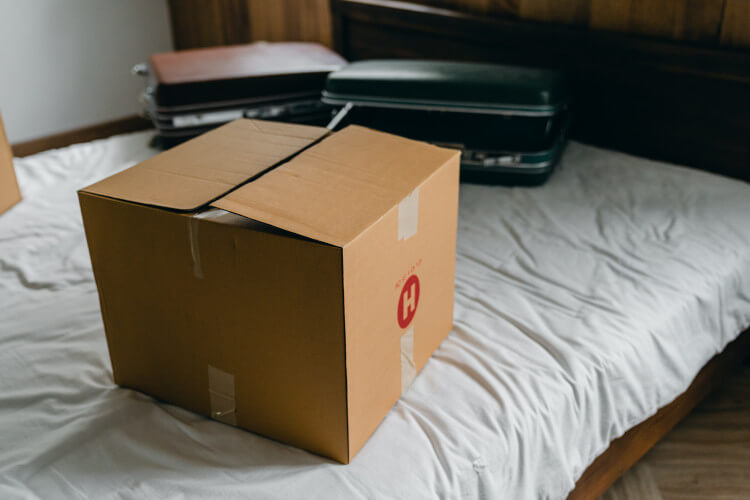 Manage your new space efficiently. There's a home for everything – except stuff that is collecting dust. Be environmentally conscious and donate anything in good condition. If it is something someone else could use, donate it and help limit on landfill.
Moving with kids or pets? – or both? ✓
Monitoring pets and kids
Is babysitting or pet-sitting required for moving day or before?
Also, will you require any additional time booked off from school for the little ones during the move?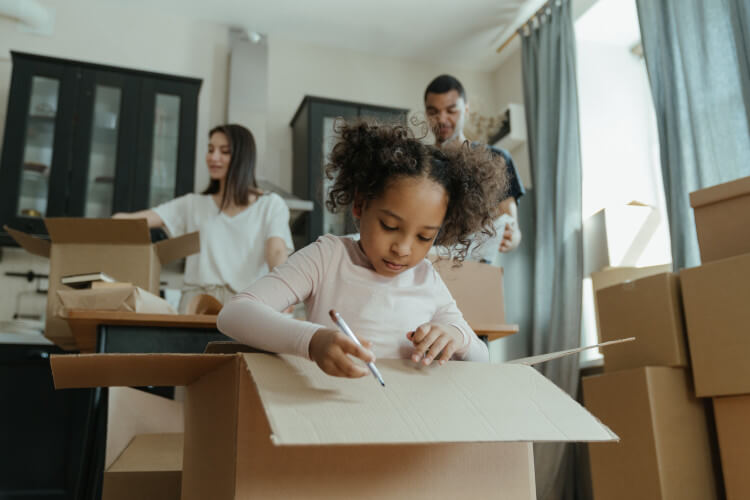 Changing schools with the move?
Look in advance at local schools in your new home area and sort changing during appropriate term-times. This may influence your preferred move in date.
Removal services and hiring moving vans ✓
Look for a reliable moving company and arrange hiring a moving van ahead of your move.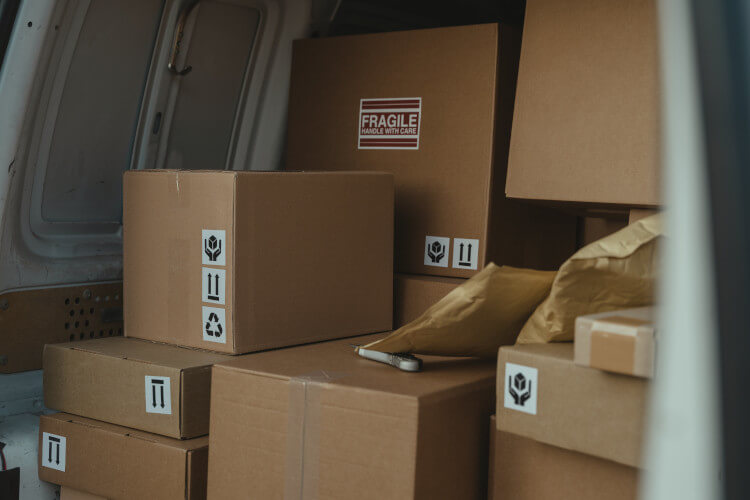 Get multiple removal service quotes to compare and make sure to get a fixed cost agreed prior to moving day.
Getting the essentials ready for moving day ✓
Toilet roll
Hand soap
Kitchen roll
Quick-access cutlery, plates and some cups to drink from
Washing up liquid & a sponge
Phone/laptop charger
Shower essentials
Toothpaste and toothbrush
Bedding essentials
Prescription medication.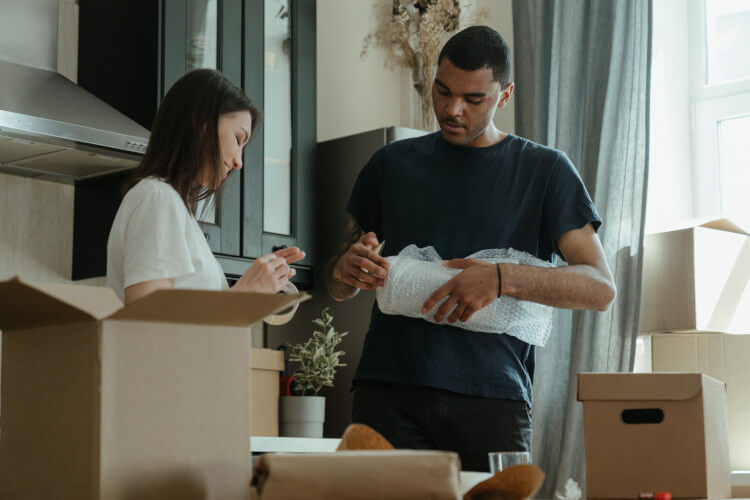 Updating to your new address ✓
When you move in, there is no worse scenario than having lost mail needing redirecting, prescriptions sent to the wrong pharmacy, and important letters ending up at your old address.
Here is a list of all the services that you'll have to inform of your new address starting out:
For last minute items you need that you forgot to buy, you will want to know you can get it next day. For this, you will have to change your saved 'main address' to your new updated current address.
It takes a while to register with a new doctor, so as soon as possible register with your doctor, in order to get any repeat prescriptions straight away and book an appointment if you need it.
Register with a dentist – it may take a while, but you will not know what the waiting period is like unless you apply straight away, so you can maintain regular check-ups and great dental hygiene.
Update with work so they have the right details for you and your payslip!
If you have children in education, you will need to let your school know of your change in address to update emergency details if necessary.
You will need to register your information to your new address and look for new energy, water and potentially new broadband providers, but we'll look more into that in the next section.
Setting up broadband and utility bills ✓
Broadband
Research the best internet for your budget. When you've decided, learn how to set it up, prices per month, and what time and date it will be activated after you've moved in.
Some broadbands offer immediate internet access, whereas others will start the contract a couple of weeks after you have moved in – make sure to take this into account when you research.
Energy provider
Find out which energy provider to go for and how to manage it once you have moved in.
Utility bills
Look at what's on offer in your local area; you may want to switch to the best deals in your new location.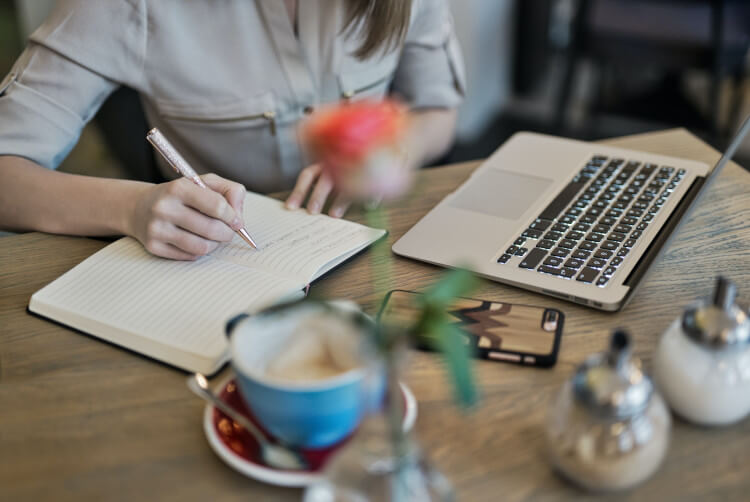 Try to research into monthly utility bill rates and take this into account when budgeting your utility costs into your spending for the year.
Sorting electoral roll & council tax ✓
Electoral roll
It is a legal requirement to register yourself to vote at your new address to make your council aware of your new residence. Once you have registered, you can vote in local elections in your area. If you don't, you could face a fine from your local council.
Council tax
Know which council tax band your house is in to sort bills out. If you don't know, contact your local council. From there, you can set-up a bill where you can decide how and when you want to pay for your household.
Sorting your TV license ✓
If you have a TV packed and want to use it straight away, manage your TV license bills for moving in. You can update the bill to your new address quickly and easily online so you can start watching as soon as you move in.
Know all the keys ✓
Have you got every key for every door, window, lock or storage space?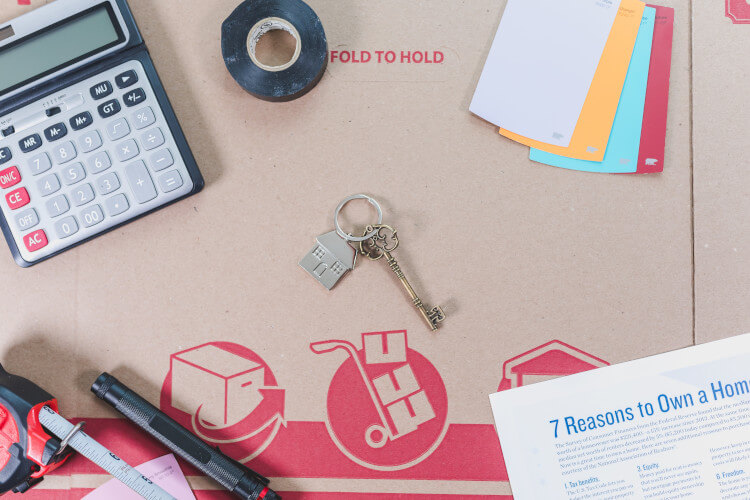 Check you have everything arranged, don't feel afraid to ask questions, and even check once you've moved in, just in case.
If you are missing a key, get in touch with your estate agent for access to a spare, or a new key, if one has not been provided in your new home.
Instructions for using appliances ✓
Whether you're a tenant or a new homeowner, make sure that any appliances you've been left with have the instructions – you want to make sure you are using it correctly and everything's working the way it should.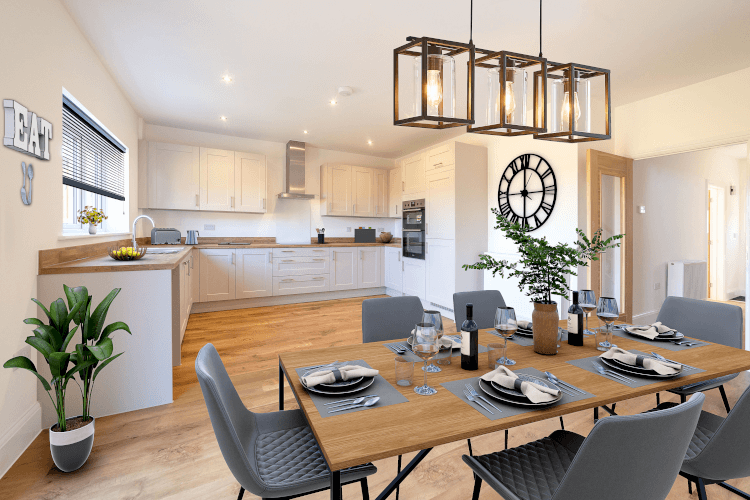 Meter readings ✓
As soon you move in, before you use the bathroom or run the taps, find the meter and take a reading so you know exactly where your usage will begin from.
Moving in, unpacking galore! ✓
Unpack, unpack and unpack some more: but be methodical when you do!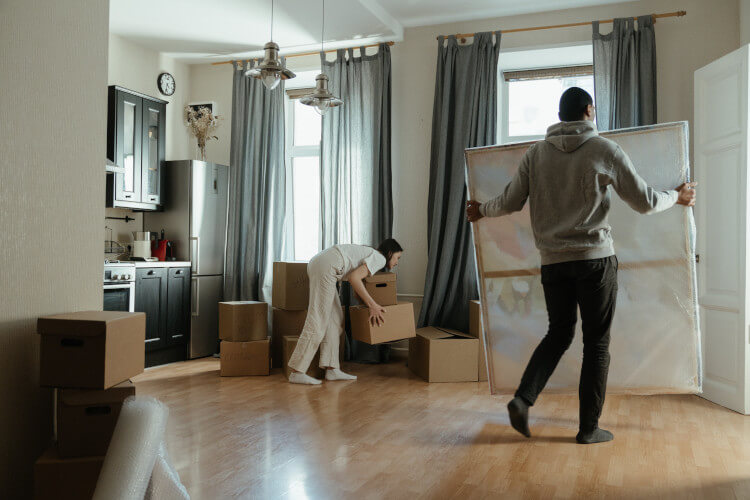 Firstly, get the furniture in order: beds being set-up and made are a must-do.
Next, start unpacking the boxes that contain all the essentials that you will need and go from room to room.
Go out for dinner to celebrate or treat yourself to a takeaway ✓
You might not be able to unpack everything right away or even find time to go shopping right away on the day. If this is the case, why not go out for dinner to celebrate or order a takeaway?
Save opening the kitchen boxes and treat yourself after a hard day of moving, for the better days are just around the corner.
Relax ✓
Once you've completed all the essentials, it's time to relax, put your feet up and start getting a feel for your new home!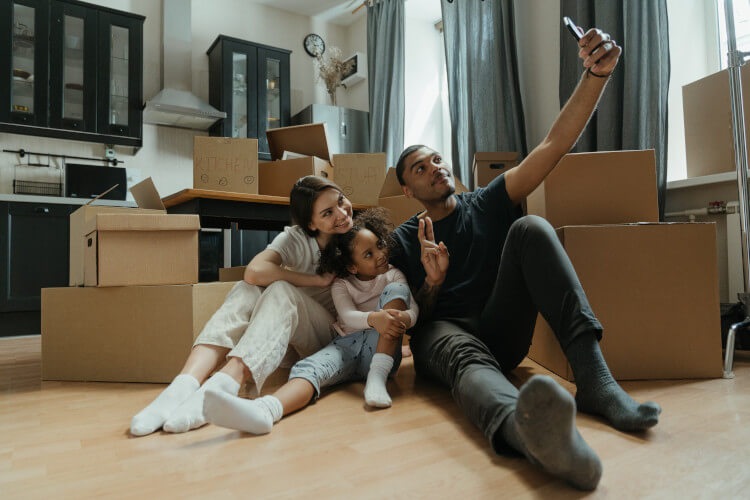 Looking to move house? Go South West
If you're planning on moving home and finding a brilliant new base for you and your household, look no further than our stunning new homes in great locations across the South West. We, at Cavanna Homes, are the largest housebuilders in the South West and pride ourselves on offering new high-quality homes for our customers in high-quality locations.
Our new homes are some of the best the West Country has to offer, ready for sale.
Looking to move house? From the first night in your new house, you'll feel at home already thanks to our moving house tips.
Find your new home in the South-West today
What services do Cavanna Homes offer when buying?
Part-exchange
Exchange your old home for a faster move into your Cavanna home!
No chain, no estate agency fees guaranteed!
Move-Assist
A scheme that will allow you to reserve the Cavanna home you desire without the hassle of selling your existing property.
We will help secure your new home today and get the best price for your old home.
https://www.cavannahomes.co.uk/wp-content/uploads/2023/10/moving-house-checklist-image-1.jpg
500
750
Lewis
https://www.cavannahomes.co.uk/wp-content/uploads/2023/01/Cavanna-100-years-white-logo.png
Lewis
2023-10-16 16:43:13
2023-10-16 16:43:13
Moving house checklist