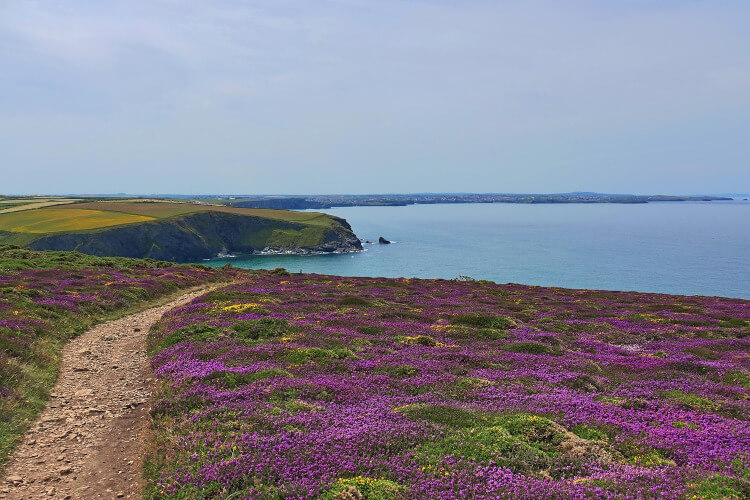 Reasons to move to Cornwall
Life in Cornwall has much to be admired, and it doesn't require as much planning as you think to move to the South West coast. The West Country is loved for many reasons, including its vibrant community, landscape, and better work-life balance for those who live there.
Realistically, there will be things to consider for the move, but there are plenty more benefits to note waiting for you in Cornwall that'll put your mind at ease.
Relaxed Cornish lifestyle
The UK's fascination with staycations is understandably warranted as Cornwall offers relaxing retreats, popular attractions, and activities to get up to for both tourists and residents alike to stay active. It is also the best place to make the most of your free time with your family and take in the phenomenal coastal views just outside.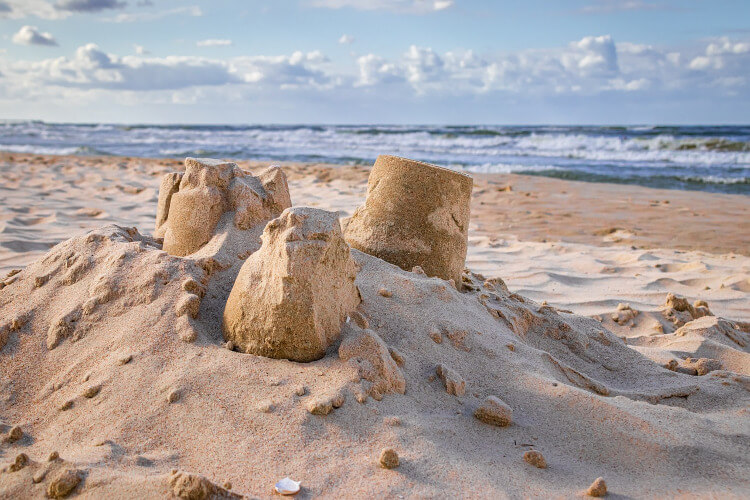 Get to nearby nature reserves and discover wellness retreats, workshops, and activities outside of work with ease. All these factors will help add excitement to your Cornish lifestyle that'll feel like you're on holiday 24/7. Just imagine the memories you can treasure at some of the best UK coastal destinations that you can easily visit every day!
Sustainable Community
The Cornish community thrives from its surrounding environment hence sustainability is at the heart of everyday life.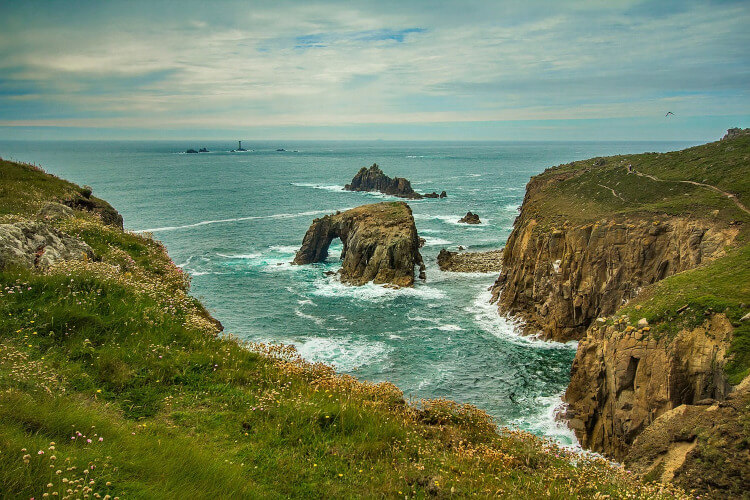 From stricter recycling that's kinder to the planet and prioritised waste removal on local beaches, it's apparent the community truly cares about their surrounding nature with most organisations introducing employment practices directly linked to sustainability. For example, local businesses compete in the annual Cornwall Sustainability Awards to recognise those working to improve their practices to benefit the environment.
Employment
Cornwall has plenty of job opportunities to discover, with overall employment up 3.2% year-on-year to 77.1%.
In recent years, the opportunities for remote working have boomed, meaning you can enjoy job prospects and the Cornish lifestyle simultaneously. What better place to work from home or in a hybrid role than here?
Aside from this, Cornwall offers many marine industry jobs and apprenticeships for those with the passion, skills, and general know-how to manage around Cornwall's boatyards.
Cornish workplaces are also more flexible than most to make use of the sunshine and often have more exciting work outings at many stunning locations nearby.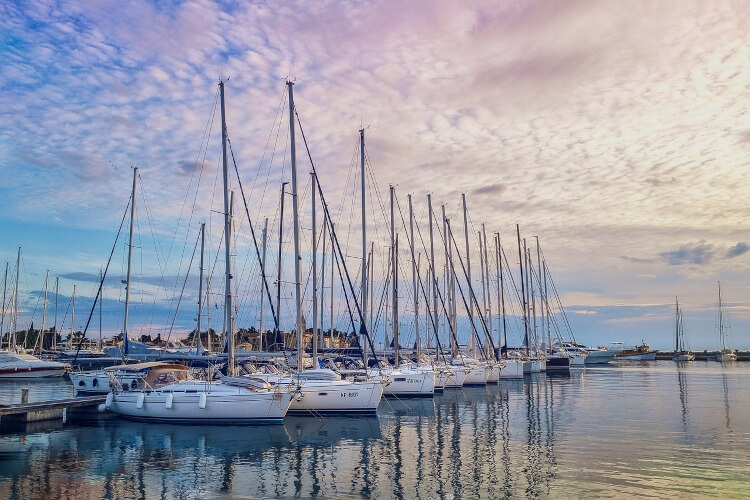 Things to do
When moving somewhere new, having things to keep you occupied nearby is essential.
With an assortment of some of the best market towns and seaside spots to choose from, your reason to move couldn't be clearer.
In North Cornwall, Bude and Launceston are the best market towns to live and visit where you can indulge in all the local shops and cuisine on offer.
Bude has a charming local community known for its beautiful beaches, such as Summerleaze and Crooklets Beach, close by that has been a popular seaside destination since Victorian times. With our new home properties available at Bellevue, you can be in the centre of town life and experience Bude's favourite annual coastal events all year round.
Similarly, Launceston is a historic town known for its popular market in the town square. If you are interested in history, shopping and love the Old English history of the setting, Launceston is a great town to visit or live in!
St Ives is another must-visit destination. Home to excellent surfing locations such as Porthmeor Beach, the town is perfect for exploring local shops and eateries whilst simultaneously seeing wildlife, such as seals, thriving offshore.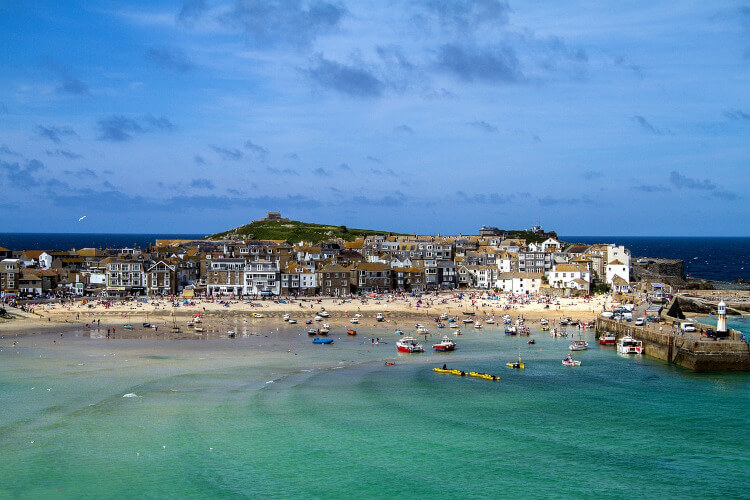 In Cornwall, there are always things to get up to and do with so many great attractions nearby, there'll never be a dull moment!
Benefits of living by the sea: the beaches!
Cornwall is home to the best beaches in the UK and additionally offers a range of fun activities to do out on the water. If you love the sea and getting active, watersports activities have never been easier on the Cornish coastline!
Cornwall offers a vast variety of sandy beaches and coastal locations, such as the iconic Kynance Cove and Sennen Cove Beach, perfect for beach lounging, dynamic coastal views and seaside fun. The options for spectacular beaches across Cornwall are endless and are a fun addition to coastal life in Cornwall that's like nowhere else in the UK.
Take up a new hobby or hone another; you can do surfing, sailing, paddleboarding, wild swimming and more at Cornwall's beaches.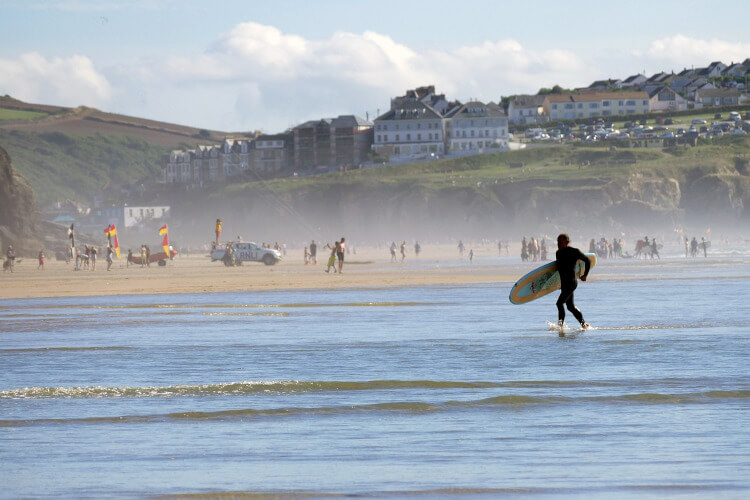 There are additionally loads of coastal walks and paths across Cornwall for those who love to explore the outdoors. So why not start at one of Cornwall's most popular beach locations?
The Times dubbed Sandymouth Beach as one of Cornwall's best beaches, located not too far from the charming town of Bude, which is supposedly the best for clifftop walks and picturesque views of Cornwall's astounding coastline.
Another few best-featured beaches ideal for families were notably Treyarnon Bay and Praa Sands which offer a variety of things to do, from breathtaking walks across vast sand dunes and soft sand beaches. Treyarnon Bay is great for children to get up to rock pooling and swim in the bay's tidal pools, whereas Praa Sands is better for watersports, surfing and local eateries and pubs close by to choose from. These popular summer destinations, near Areas of Outstanding Natural Beauty, are worth a visit and could even be one of your next best local beaches.
Imagine the benefits of living next to one of Cornwall's best beaches as well as all the adventures you could get up from your future home base!
Considerations
Those who prefer city life might need a little time adjusting to the quiet life in Cornwall.
While Cornwall can get particularly busy in the summer, it tends to quieten down in the colder months, meaning the drop in numbers can be a bit eye-widening for those used to the hustle and bustle sometimes occurring on the beaches or bigger towns. However, this can be a benefit for others as it means your favourite locations will be all yours and you can thoroughly enjoy these locations with your loved ones for some quiet quality time.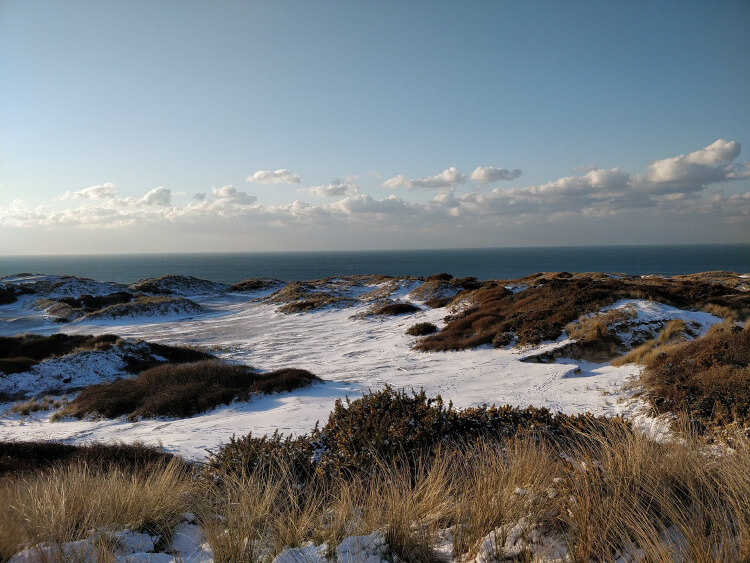 Peaceful walks on the beach with your family or four-legged friend will be a memorable winter-time occurrence and celebrating Christmas in the captivating Cornish countryside will be the envy of all Christmases.
Making the move to Cornwall
Your next biggest and most significant reason to move to Cornwall is your new home itself.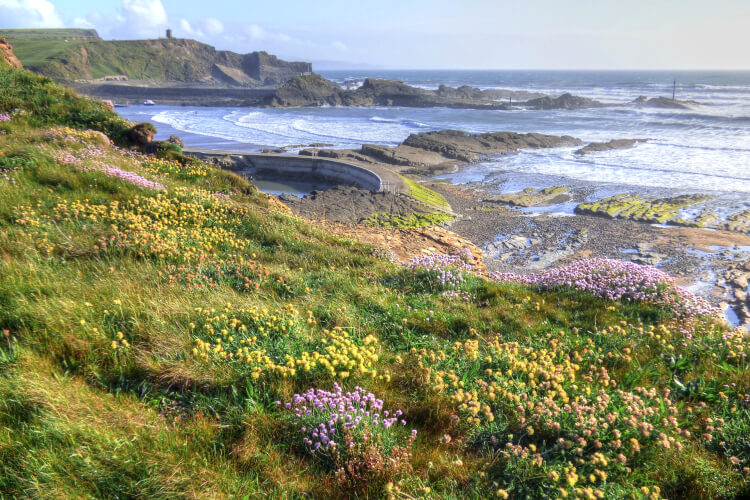 Photograph of Bude by Markles55 Photos
Making the move to Cornwall? We can help find the best house at a price that's right for you.
Cavanna Homes has a century's worth of experience providing the best range of beautiful brand-new properties available across the West Country. With your new Cornish home, we can help provide more than just a new build and excellent sales experience – we offer peace of mind when it comes to moving and help take the pressure off the challenges that come with it.
Contact us today and our property sales team will happily answer any enquiries you have so we can assist in making your Cornish lifestyle a reality.
Move to Cornwall and experience frequent at-home holidays and enjoy stunning coastal views close by.
https://www.cavannahomes.co.uk/wp-content/uploads/2023/11/Moving-to-Cornwall-image-1-1.jpg
500
750
Lewis
https://www.cavannahomes.co.uk/wp-content/uploads/2023/01/Cavanna-100-years-white-logo.png
Lewis
2023-11-08 12:32:27
2023-11-08 12:32:27
Reasons to move to Cornwall